Automakers such as Chrysler, Volvo and BMW are using next-generation technology to let savvy customers create their own car configurations and order them from dealers. BMW lets Internet surfers take virtual test drives, while a recent Chrysler promotion for the Plymouth Breeze had one in five buyers choosing specifications on the Web or in kiosks. Many corporations use the Web to market directly to affluent consumers, eliminating middlemen and even bypassing their own sales forces, and to automate 'front office' processes, such as product configuration and pricing. Car manufacturers are confident that new 'mass customization' systems will help them respond to customer demand. Experts warn that defining software rules for customization is difficult and will require considerable re-engineering, but will pay for itself in bottom-line results. Tools for automating the front office include those from Trilogy and Calico Technology.
Henry Ford, who famously said, "the public can have any color [Model T] it wants, so long as it's black," surely wouldn't have grasped the dynamics of Web commerce. Auto shoppers this summer are browsing virtual showrooms to customize a car to their demanding specifications, price it and then order it from a dealer–usually offline. And with trailblazing expectations, they will shop the Web on Sunday at 9:45 p.m. and hope to drive it off the lot on Monday.
For years, consumers have been able to order almost anything online on systems that–to put it mildly–lacked a tight connection between the front-end ordering interface and back-end product-fulfillment or inventory systems. With the 1998 model year on the horizon, Chrysler Corp., Volvo Cars and BMW of America are taking the lead, rolling out next-generation technology on Web sites(or in some cases, kiosks) to transform cyber tire kickers into savvy shoppers. BMW, for instance, invites Netizens to take a cyber test drive. In a recent Chrysler promotion involving the Plymouth Breeze, one in five buyers had "spec'd out" their desired car either on the Web, in kiosks or with the help of an operator who stepped them through the same process. Similar efforts are under way among cutting-edge companies in fields such as health care, industrial gases, office furniture, and computer hardware and software, where Web transactions are often business-to-business.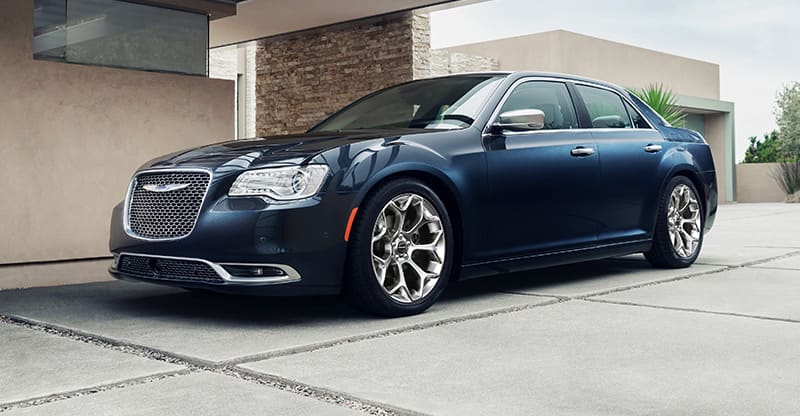 All these companies might have a better idea than, say, Ford's one-size-fits-all mentality. But give Henry the Curmudgeon his due. If he were with us, the assembly line wizard might argue that automakers haven't shown how Web automation is a high-payback investment. And, he might add, the idea of empowering customers to configure cars the way they want them is just a gimmick.
History might prove him wrong, however. Since 1995, consultants have predicted the rise of "mass customization" on the Web, using specialized, interactive sales tools, and recently the road signs point to success. Web E-commerce is expected to reach $10 billion in sales by the millennium, according to market researcher Meta Group Inc., in Stamford, Conn.
The age of cyber auto sales is rising at precisely the moment when there's a critical mass of willing customers, the right software and motivated companies. First, according to user reports and software analysts, Web packages from companies such as Trilogy Inc., of Austin, Texas, and Calico Technology Inc., of San Jose, Calif., are capable of juggling complex business rules required for customizing vehicles or other sophisticated products. Once designed, these applications can, for example, track whether blue bucket seats are available with a taupe, six-cylinder minivan.
Corporations are also highly motivated to use the Web to market directly to affluent consumers, to eliminate middlemen and even to bypass their own sales forces. And companies are increasingly more receptive to automating long-neglected "front office" processes such as product pricing and product configurations. This is especially true at companies that have already re-engineered "back office" enterprise processes, including logistics and order processing.
Still another issue, of course, is profitability. U.S. auto makers are reportedly suffering from declining per-vehicle profit margins against fierce foreign competition. Auto makers are looking to shave distribution costs before stanching further price reductions. "The current automotive distribution system is woefully inefficient," says Nicholas Lobaccaro, a Merrill Lynch & Co. vice president and automotive analyst in New York. "To the extent they can shift to build-to-order as opposed to 'build and hope someone buys it,' the [automakers are] doing a lot to encourage it."
"The trend toward customization will increase prices," says Joe Pine, author of "Mass Customization: The New Frontier in Business Competition" (Harvard Business School Press, 1993), in Dellwood, Minn. He believes consumers will be willing either to accept no price break or to pay a premium to avoid salespeople like Joe Isuzu.
Product choices
The car manufacturers are confident that the new systems will help them better respond to customer demand. "Down the road, it's our belief that systems like this will help us react to what people are shopping for in a more effective way than we do now," says Mike McKesson, a spokesman for Chrysler, in Auburn Hills, Mich. Both Chrysler and Volvo are using Trilogy's SC Config for the Web, software that can produce an intelligent front end for an order-entry system.
At BMW's www.bmwusa.com site, you can customize a car and see how much it would cost, but you can't consummate the purchase immediately, says Richard Brooks, a spokesman for BMW of North America, in Woodcliff Lake, N.J. The decision not to sell cars directly over the Web was more a question of company policy rather than actual technology, says Brooks.
Volvo this month is launching a Web site that enables shoppers to configure the car they desire over the Web, says Michael Forbes, CIO of Volvo Cars of North America, in Rockleigh, N.J. The customers will go to their nearest Volvo dealer to arrange financing and pick it up–from a few days to six weeks later. "[The buyers get] what they actually want, and we have better utilization of our car pipeline," explains Forbes.
Although Trilogy and Calico may lack wide name recognition, they each have strong customer references. Calico's Concinity product, for example, powers the most commercially successful Web site in the world–the $100 million-per-month home of No. 1 router vendor Cisco Systems Inc. In April, Microsoft Corp. Chairman and CEO Bill Gates demonstrated Concinity–and thus endorsed it–at a software developer trade show in San Francisco. Meanwhile, Trilogy, which has a broader and higher-end product line, is behind the soon-to-debut Volvo and Chrysler applications, plus Haworth Inc.'s digital furniture showroom. Trilogy also is gaining a reputation in high-tech circles for its laptop-based product configuration and pricing software, which will be deployed this year on computer slugged by tens of thousands of IBM, Digital Equipment Corp. and Hewlett-Packard Co. sales reps. Dr. Michael Hammer, the re-engineering guru, has put his stamp of approval on Trilogy, advocating Selling Chain in recent management seminars.
There is a catch to the promises of the software, however. "Defining the [software] rules will take a re-engineering effort," contends Joel Serface, an analyst at Advanced Manufacturing Research Inc., in Boston. But it's worth the effort. "The ability to give your customer what they want, when they want it, is going to be a differentiator in almost any industry," says Serface.
Not just the Web
Undoubtedly, numerous high-tech IT shops share Serface's sobering assessment, but are nevertheless charging ahead. Late this fall, Xerox Corp. will equip 1,000 laptop-toting members of its U.S. sales force with Trilogy's SC Config software. "It's all about making us easier to do business with," says Graham Milligan, director of market management and selling processes in Xerox's U.S. Customer Operations division, in Rochester, N.Y. "We've done a lot of work re-engineering our sales processes to take out individual [bureaucratic] steps."
Trilogy consultants also share the workload. According to Trilogy, the consultants typically help a customer define the configuration model, loading customer-specific business rules and various data, such as information about car parts. Custom front ends also are available. For example, Haworth Inc., the office furniture giant, created its own three-dimensional visual interface to its catalog. Trilogy consultants also link Selling Chain to a customer's Open Database Connectivity-compliant database or to SAP AG R/3, Oracle Corp. or Baan Co. enterprise resource planning applications.
Xerox's Milligan says the biggest part of the implementation is establishing the rules. "Our challenge has been in developing the rules for the configuration engine," he says. "There's a process where you structure the rules before you enter them in the model."
Alan Drummond, director of marketing for Trilogy's Internet business unit, concedes that the initial customer applications typically require the assistance of a Trilogy employee. But, Drummond adds, "we're not in the business of providing camp-out consultants. We give customers enough knowledge-transfer that they can do modeling themselves."
Trilogy pricing comes in around $5,000 per laptop user, including server software and customization work. The Web version costs $200,000 per server. "Five thousand dollars a seat isn't cheap," says Mark Sherman, director of software banking, at San Francisco-based Robertson Stephens & Co., an investment bank. "But if you can, think of it as a trade-off for companies that won't waste money shipping products that don't suit their customers' needs."
For Chrysler's McKesson, the investment is worthwhile because the Web offers "a way to market to customers we might not normally reach." Still, one of the key questions that remains to be seen is whether customers who choose to configure their vehicles will mind waiting three weeks or so for product delivery. In an age of instant gratification, it's still fairly easy to go down to the auto dealerships and test drive real–not virtual–cars.
Despite these concerns, Raj Joshi, a partner in Deloitte & Touche's Consulting Group, in Dallas, argues that sales growth is the likely outcome of these rule-based systems. "A customer has more confidence in you as a vendor because you're giving right and accurate answers," says Joshi, whose company is a leading Trilogy system integrator.
Eventually, of course, most companies would like to match the success of Cisco, which has set up an extranet to enable its customers to make direct purchases of routers and other networking products. "It's obviously the way the business is going," says Xerox's Milligan.
AMR's Serface predicts that front-office software vendors such as Trilogy eventually will build applications centered around sales forecasting and demand creation. "Sales process transformation is an offensive move today," adds Deloitte's Joshi. "Tomorrow it will be defensive." In that sense, automation is a concept even Henry Ford might appreciate.
Merrill Lynch's Lobaccaro thinks so, too. "Given the poor customer satisfaction of the auto retail channel, to the extent that technology can replace the stereotypical car salesman, this might be a lasting trend."
At a glance
Trilogy: www.trilogy.com
Trilogy Selling Chain, SC Web: The Selling Chain is a suite of "front-office" sales and marketing tools for custom product configurations and instant price quotes, with links to "back-office systems" such as SAP AG's R/3. SC Web is a rules-based server application that enables Web consumers to customize their product selections. Leading customers include IBM, Chrysler Corp., Volvo North America, Boeing Corp. and Xerox Corp. Customers outfit Selling Chain applications on sales reps' laptops, LAN servers, Web sites and kiosks.
Differentiators: The Selling Chain software is about $5,000 per user. Customers rarely buy the Selling Chain applications without also contracting for consulting and integration work from Trilogy or a partner such as Deloitte & Touche. Trilogy has pursued a vertical-market strategy, primarily in automotive and computer-related industries
Calico Technology: www.calicotech.com
Calico Concinity 8.0: E-commerce software for interactive purchasing and sales configurations on the Web or on sales reps' laptops. Leading customers include Cisco Systems Inc., U.S. Robotics Corp. and Cabletron Systems Inc.
Differentiators: The Concinity Mobile sales force solution is $2,500 per user; the developer tool, called Workbench, is $40,000 for the first user; and Concinity HTML, the Web server product, is $200,000 for unlimited use on a single computer. Unlike Trilogy, Concinity is not aimed at the high end of the field sales force automation arena. So far, most of its customers are in high-tech.