While custom-made apparel targeted at the mass audience has been on the market only for a few short years, those who have tried their hands at it have learned one important lesson.
While having a pair of jeans or a pair of shoes made to your exact measurements is nice, that isn't the only factor that motivates consumers to buy custom items.
A major driver is control and choice.
"When we did our early experimentation with the Personal Pair program around 1994, we focused very narrowly on a niche market of women who found it hard to find jeans that fit," said Sanjay Choudhuri, director of mass customization at Levi Strauss & Co., San Francisco. "From that came the learning that the real market is beyond women who are hard to fit — from a fit solution to a choice solution."
That learning is reflected in the Original Spin program, Levi's second venture at the custom-made jeans business, which it launched last year. While Personal Pair offered women a single style of jeans made to their measurements, Original Spin allows women and men to design their own jeans from a palette of choices that include three basic models, five leg openings, five colors and two fly styles.
"The consumer does want to display his individuality and put a stamp on what he wears," Choudhuri explained.
For Levi's, one challenge in developing the Original Spin program was coming up with enough options that consumers feel they are really getting a unique product, without making the design process so complicated that shoppers become frustrated or confused.
"All consumers want the illusion of unlimited choices, but they don't really want unlimited choices when it comes down to it," he said. "They can't handle — or they don't want to handle — unlimited choices. They count on us to help them navigate through it."
The Original Spin shopping experience is fairly high tech compared with the typical jeans purchase. The consumer uses a computerized kiosk to select the options she wants, and after she finishes her purchase, her order is electronically transmitted to the Johnson City, Tenn., plant where Levi's assembles its custom jeans. Delivery follows in two to three weeks.
But one key aspect of the shopping experience is decidedly low tech: the fitting. Rather than scanning the customer's measurements, a salesperson whips out a tape measure, and then offers the shopper three or four test pairs (out of an assortment of 242) to try on.
That is a critical part of the apparel-buying process, customized or not, according to Jeffrey Silverman, a consultant working on mass customization.
"People are used to trying things on and buying things that they feel good in," he said. "The whole try-on thing is a very real and big issue."
Silverman has direct experience with the importance of subjectivity in fit: He blames the failure of The Custom Foot, a shoe chain he started in 1994 that went out of business last year, on over-reliance on technology. At the core of the Custom Foot concept was a machine that scanned shoppers' feet and allowed the company to make shoes that precisely conformed to those dimensions.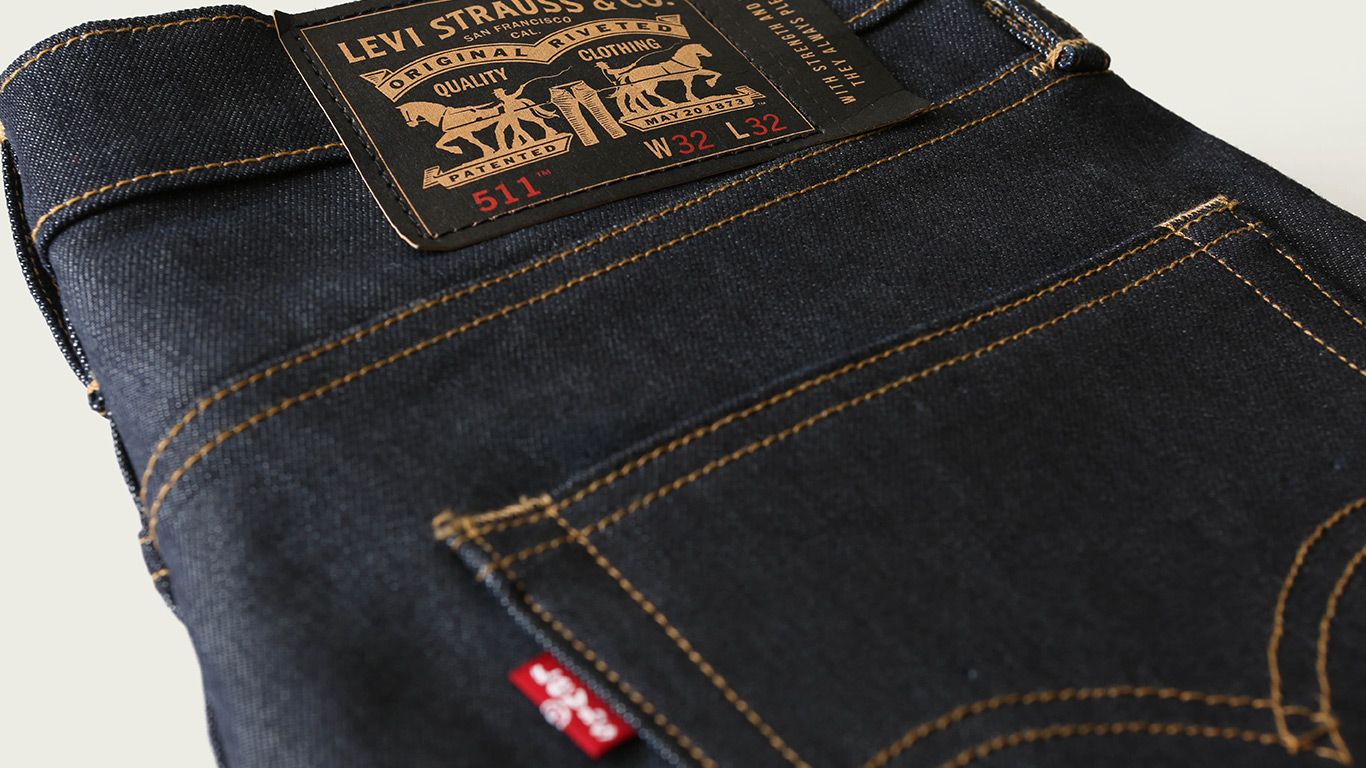 When the six-store chain filed for bankruptcy in June 1998, Silverman, who had been ousted from his position at the head of that business a year and a half earlier, said, "The single biggest mistake that we made was misjudging the importance of subjectivity in shoe fitting."
There is a difference between a product that is objectively made to the customer's measurements and one that fits the way the person wants it to, Silverman found.
After jeans, Silverman said, he believes the next markets that would be ripe for mass customization are bras and women's swimwear. In fact, he said that he has tried to convince a big player in the intimate apparel business, which he declined to name, to try its hand at custom bras.
Introducing custom product in that category, he said, "makes a hell of a lot of sense.
"It's an area with a lot of sizes and inventory," he said. "Whenever you see a product with a lot of sizes, it usually means there's a fit issue."
In the situation he referred to, he continued, "They were able to make a product in test cases that was very, very attractive and exciting to their customers, to the point that the test subjects called up and asked where they could get more."
But the intimate apparel resource ran into roadblocks: it didn't own factories or stores and didn't expect to be able to convince any major retail accounts to provide space to an untested product offering.
"The next step would be to open one store, but how do you get a factory to make bras for one store?" Silverman asked rhetorically.
Those problems didn't affect Levi's venture because it owns factories and stores. It has Original Spin kiosks in 11 of its own retail units.
Department stores have also bought into the concept: There are Original Spin kiosks in Macy's in San Francisco, Dillard's in Dallas and Belk in Pineville, N.C., as well as at Canal Jeans in New York. Another kiosk is expected to open at Macy's Herald Square in New York in the near future.
Choudhuri said that owning domestic factories has been a key part of Levi's ability to enter the custom-jeans market.
And now, with about four years of experience under its belt, the jeans company is realizing an important new lesson about being in the custom business.
"It isn't really about two discrete things, either buying off-the-shelf goods or custom-made goods, and the two never meet," he said. "We feel that the line between the two will get blurry."
Choudhuri said that shoppers' approach to buying jeans could become more like their approach to buying cars: "You can get one off the lot or you can get custom options."
Having the capacity to customize product, he continued, "will force us to think about how we deliver product to the consumer, how we present options to the consumer, how we communicate to the consumer."
He said that one day Levi's could get to the point where "some jeans may not be complete when we ship them, but have options that can be finally configured at the point of sale."
And while the Original Spin program is not yet financially self-sustaining, Choudhuri said Levi's expects it to become so in the next few years.
"We see it as a project that can sustain itself eventually," he said. "We are in the investment mode, and will be for the first year or two years. But if this was a lifelong perpetual investment, we would think again about it."