Delivering high-quality products and services is no longer a principle that differentiates the best companies in any consumer-oriented industry, nor does it assure success or profitability. In this era of "eat or be eaten," all serious players offer quality service and exceptional products. The new model for the future focuses on personalized, customer-sensitive creativity and the customer relationship. The fundamental shift is from a focus on "share of market" to "share of customer."
Cliche though it may sound, American business is undergoing a fundamental paradigm shift. "Technology drives the paradigm," said Martha Rogers at the American Institute of Graphic Arts' (AIGA) Design 2 Business, conference last October in New York City. Rogers and co-author Don Peppers wrote Enterprise One To One (Currency Doubleday). Speakers at the conference, including John Kao, professor at the Harvard Business School and author of the new book, Jamming: The Art of Business Creativity (Harper Business, 1996), Larry Keeley, president of the Doblin Group, and Dr. Pehong Chen, CEO of BroadVision, emphasized themes of "mass customization" versus "mass merchandising," and customer relationships above goods and services.
The transformation from the "Industrial Age" philosophy of products and services to the "Information Age" principles of customers, information and relationships shows that products and services come and go; only customers are real, said Rogers. Added Chen: This change manifests itself by shifting the focus from "product-centric to customer-centric."
This concept is a quantum leap from the traditional targeted, regional and micro-marketing strategies that most managers have been using. In fact, this thinking may be the catalyst for the next generation of giants in all consumer-oriented industries. The Sears catalog has come and gone, IBM struggles to find a new identity, the big three auto makers are constantly reinventing themselves. What is the future of traditionally run businesses and industries?
It may just be mass customization. A segment of customers is willing to pay more for the products and services that they really want, delivered in the fashion they choose. Taking a "your wish is our command" approach with customers will yield "more transactions, more profit and a delighted customer," say Rogers and Peppers.
"The more customer information a company has, the better poised they are to take advantage of database-driven printing," says Leslie Figler, Marketing Communications Specialist for the new Digital Division of R.R. Donnelley. "They can unleash the full potential of their customer database by creating highly relevant, personalized messages that address an immediate customer need."
Relevant personalized messages are filled with information of direct interest to customers, which is significantly different from the old, irrelevant method of simply mentioning a customer's name and address in a letter, or on the ink-jetted cover of a catalog.
A new level of truly personalized customer-specific direct marketing is now possible because of advances in database and printing technology. This technology leads a fundamental shift in business models within the direct marketing industry, as well as a change in the way all marketers view the value of information and their customer relationships. Timely, useful and informative personalized marketing will result in the creation of powerful relationships with customers, depending upon the quality of customer information.
The objective of customized customer marketing is not new. The innovation lies in its ability to deliver cost-effective, fully customized offers via the Internet and printed direct mail.
Mass customization today
BroadVision Inc. has developed software applications for dynamic, personalized marketing and selling on the Internet, (www.broadvision.com, and www.theangle.com). Their system collects data regarding the online and off-line behavior of customers then tailors web pages and offerings based on that data. In this fashion, it is the customer that determines the interface and the offer, not the marketer.
BroadVision is working on the development of Web sites that change in appearance, and the inclusion of select, user-specific pages created with information compiled from a subtly acquired database. Chen is a proponent of "drip irrigation," where data on specific customers is collected not only through online behavior but also from asking customers a few new questions upon each visit. Chen says this results in a far greater response than longer questionnaires get since there's less time commitment for the user.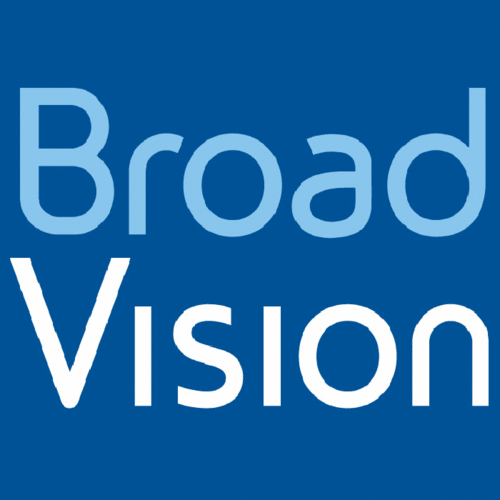 In late 1996, Hewlett-Packard announced plans to include BroadVision's One-to-One software products as part of their Electronic Business Framework. "By capturing information from Internet users and generating content on-the-fly to reflect user profiles [this new software suite] exploits the Internet's uniqueness as a one-to-one medium," according to Bill Murphy, HP's director of Internet marketing.
R.R. Donnelley & Sons, the largest printing company in the United States, has created a new digital division with unique printing capabilities that capitalize on the technology that makes mass customization possible. "Through a combination of database and digital technology, the company is able to automatically change text, graphics and photos anywhere within a document." says Leslie Figler. Customers use proprietary Donnelley software to code sections of their offers to accept variable information in full color or black-and-white. The software will also vary the page count based on the amount of content in selected database variables. R.R. Donnelley reports response rates as high as 20 percent using this new technology.
Amoco Oil Company uses this technology in its business-to-business marketing, working directly with its jobbers to create customized newsletters for its heavy farm equipment lubricants customers. Each newsletter includes four out of 12 possible lubricant advertisements and text fully unique to the individual customer such as: Details from meetings with that customer, purchases made previously and specific incentive offers.
Dr. Pepper/7 Up also uses database-personalized digital printing. Dr. Pepper distributes its soft drinks through bottlers, each of which manages a different portfolio of brands. Using information from his bottler database, Dr. Pepper updated his distributors' literature with digitally personalized printed pieces from R.R. Donnelley, entitled "Tools of the Trade." Each kit included three catalogs: merchandising, premiums and point-of-sale, which were customized with photos, graphics and text blocks containing only the brands and information relevant to the individual bottler. Ultimately, 2,000 different versions of each catalog were printed and mailed, according to Richard Lee Hilton, senior merchandise manager for Dr. Pepper/7 Up.
The future for marketers
Previously, marketers crafted messages; today, marketers must create feedback, and then be responsive to what they learn. Rich Everett, manager of interactive communications for Chrysler Corporation describes the electronic media opportunity as "think and link" rather than the traditional media principle of "tell and sell."
Technology now allows for the creation and delivery of truly customized offers. The value of information, and the creative and constructive use of that information, are indicative of the shift in business models facing American companies. Relationship marketing is a model that has been part of the marketing industry's nomenclature for nearly a decade. It is only with the advent of new technology that the promise of this model can now be fulfilled to the benefit of marketers and customers alike.
The emphasis on understanding customer relationships is reinforced by Keeley, the pioneer of "strategic design planning." He says that successful companies will evolve via "breakthroughs" in the development of high-quality "customer experiences." Keeley discusses the effects of user-centered research and design which lead to breakthrough concepts, which in turn lead to brand leadership. From a position of brand leadership a company can develop extensions in product, channels and distribution. In this way, companies may ultimately create a "culture."
It is only by understanding the reasons why customers make their purchases and the nature of the experience that purchase elicits, that marketers can fill their customers' needs. Examples of companies that have created this type of culture include: Starbucks Coffee, Barnes and Noble, Smith and Hawken, and R.E.I. By creating comfortable "eco-systems," cultures and communities, not only can companies increase loyalty, "they can actually increase the velocity of relevant innovation," Keeley said. Entirely new products and services will evolve to fill the dynamic and interactive needs of customers through these new "communities." The Internet will be only one medium used to exploit this concept.
Creativity and openness to innovation are required to explore new avenues in customer responsiveness, evolution of company-based culture and mass customization. Kao, a leading proponent of making creativity tangible, argues the need to create business environments and systems that encourage, nurture and quantify creativity. Kao believes that a form of improvisation, like a musical jam session, combines diverse talents and allows for and encourages innovation in challenging situations.
General Motors founder Alfred P. Sloan said, "there exists no resting place for any enterprise in a competitive environment." This philosophy has never been more true. Information technology has blurred the difference between products and services; quality has become a level playing field. Successful marketers need to understand the needs, motivations and emotional experiences of their customers to succeed in this age. The technology exists currently to acquire, analyze and use this knowledge. It now requires creative, customer-responsive marketing to implement a strategy to profit from this information in the age for which it is named.